Hey, Mumshad here from KodeKloud.
We have some big news. Big changes are coming to your KodeKloud account.
What are they?
Before I make the announcement, I need to give you some context.
I began working on KodeKloud.com in July 2017. In a couple of months it will be 4 years. So many things have happened in the last 4 years. I'll share just the relevant points.
To be honest, I didn't really have any big world-changing vision for KodeKloud when I started it.
I was just tired of boring, uninspiring methods in which most IT stuff and DevOps was taught. Most courses were just monotonous voice overs with screen capture of a terminal. And this was shockingly accepted as the norm.
I knew I could make it better. So I started with my courses. Then I realized a big part of education is the practical experience. Thus our interactive gamified labs were born to support the video lectures.
Our growth
What started as just a few courses and labs, is today growing at an extremely fast pace.
To give you a small idea about the roller coaster that I have personally gone through
Our site reached its first 1K students somewhere around January 2019
And in September 2019 (next 9 months) we reached 10K students.
And then in August 2020 (next 11 months) we reached a 100K students
Yes that is two times growing 10x in a matter of 10 months each.
Or simply 100x in 2 years.
Me and everyone at KodeKloud are extremely humbled, honored and thankful to have the opportunity to go through this journey.
It was definitely stressful at times, but also joyful, exciting and a whole lot of learning, trying so many things (and failing). I had to learn to hire, grow with a sole focus on adding quality team members, and keep improving our support, work with other world-class instructors to release new courses etc..
And for us this is just the beginning of something bigger than us.
And now we are moving into an important milestone.
I would like to present to you KodeKloud v2 – we are moving KodeKloud to a new website. We are moving to new servers, upgrading our backend infrastructure to support our growth (and to develop exciting features for the future – explained below).
Here are some of the exciting features that will be available
New payment gateways – Pay Pal worldwide and regional payment options for India
Better control, visibility and error handling over our payments. We are bypassing middle men so we can directly give you better and clearer information regarding payments.
Downloadable invoices directly in your accounts settings.
Integrated forums, without needing to sign into two different sites.
Dark mode!
New labs v2 – upto 15x faster labs. In some cases what used to take upto 4 minutes now takes 20 seconds. Also note that this is homegrown, and we are heavily investing in this future.
Seamless integration between guided learning path, courses, videos.
Roadmap, a voting system where you get to pick what we work on next
Next-gen feedback submission inside the browser: attach screenshots, record videos all inside the browser!
Better self-management of your subscription
Social login buttons
Activity feeds to see what others are learning in real time
Higher data privacy: you can delete your data from our servers without asking our support.
And that's just some of it. Check out the sneak peek of few sections below…
Super fast labs v2
The new quizzes
The new dashboard
New integrated learning paths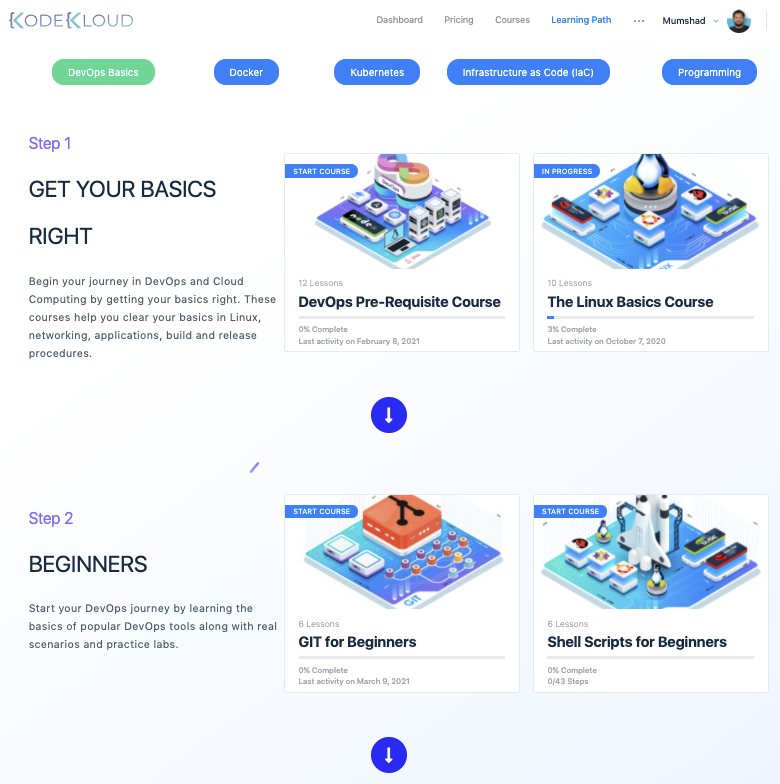 So, those are what you'll get immediately once we migrate and upgrade.
What about the future?
Gamification
One of the main things we want to focus on in the future is 'gamification'. We love this. We're sure you'll love this too. We are not talking about namesake point systems and gamification.
If you've been following us long term you know we don't do anything namesake. Every tiny feature related to your learning experience is carefully crafted and iterated continuously. All with the single goal of making it an ultra-engaging learning experience for you.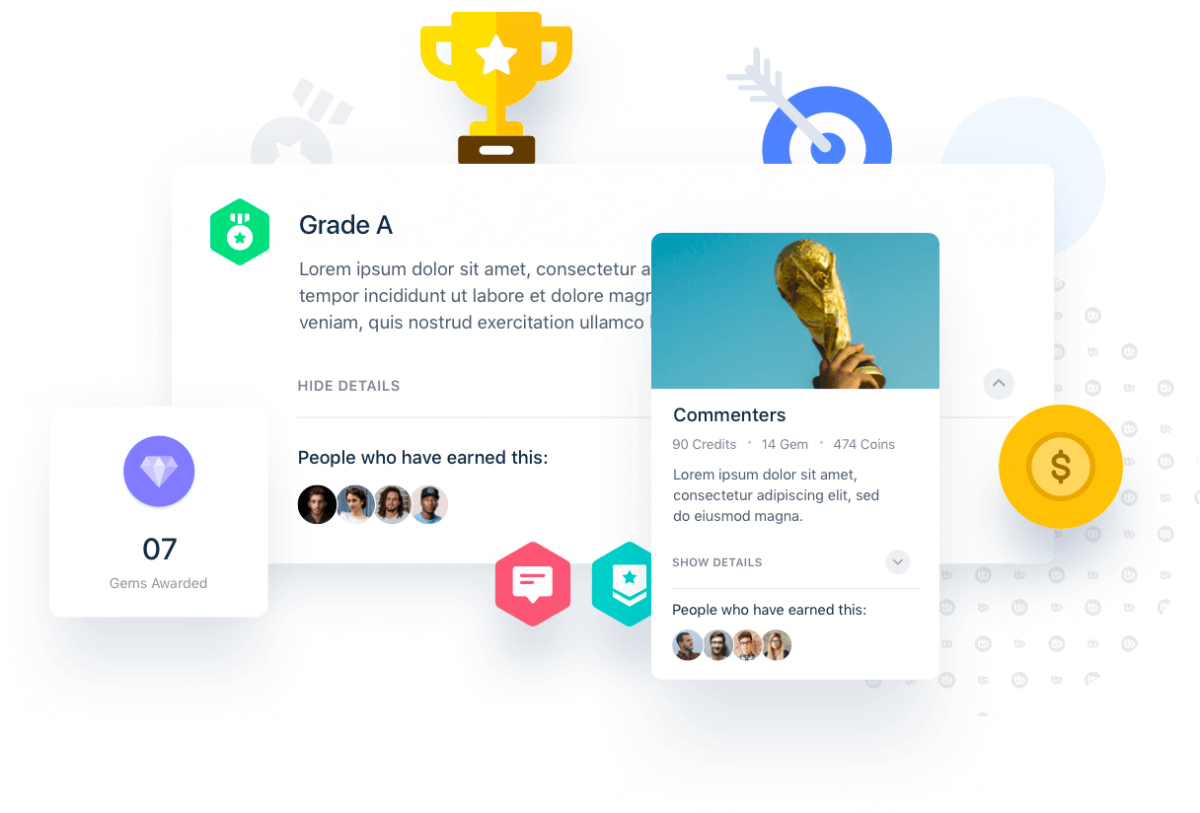 Mobile app
No promises or dates on this yet. But we are making upgrades keeping this in mind. We want to build the foundation that allows us to deliver you a great mobile app experience.
So, how does this affect you?
Our current website will be moved to https://legacy.kodekloud.com
As a thanks to our existing premium KodeKloud members (that includes you), you will receive an account on both the websites – old and new. As long as you continue your membership with us you'll have access to both. But remember, your progress will NOT be shared between the sites due to technical limitations.
Also due to restrictions by payment providers, we cannot move your payments settings to the new site. But you can continue to manage your subscription like now at https://legacy.kodekloud.com after the new website is released.
Lastly you'll have to set a new password on the new site. Passwords won't be shared between the sites. But hey, we have added 1-click social logins on the new site. And also no one will prevent you from using the same password on both websites as long as you keep it safe and use a strong, secure password.

Note: If you're a free member, you can access our old site at https://legacy.kodekloud.com too. But you won't be automatically created a new account in our new v2 website. We request you to manually create it and access our free courses, labs and KodeKloud Engineer as always.
Try it now
Want to try our new website. Head over to beta.kodekloud.com. Make sure to sign up first using the same email you used on the old site.
When is this going to happen?
You can expect the migration to happen between the first and second week of May 2021 approximately. Once we have an exact date, we will announce it.
Our request
Please comment below with your questions, if anything is not clear. We want to make the transition seamless and as easy as possible for you. We will answer your questions immediately.
Thanks – Mumshad Mannambeth, Founder of KodeKloud.